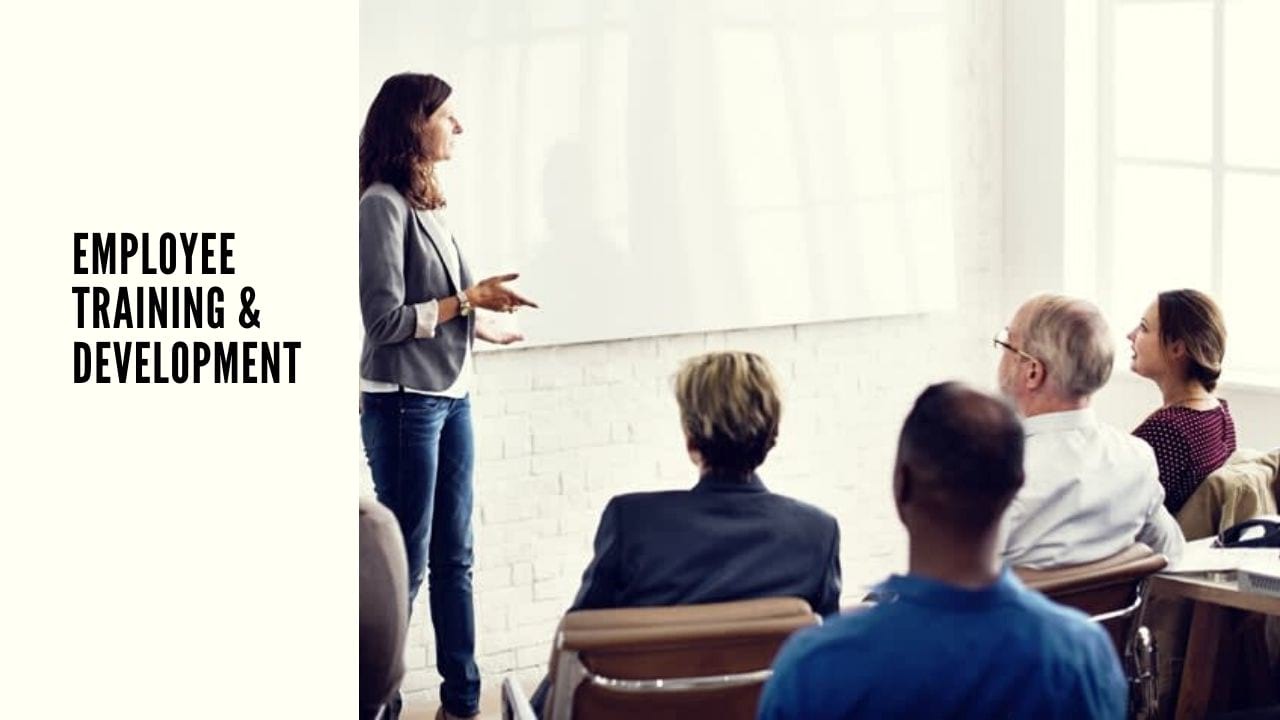 Employee Training and Development Programs
Employee Training & Development is a very important Human Resources Function.  Employees perform different activities in an organization to achieve the set goals of the company. Training & Development programs facilitates employees to perform their job activities more accurately/perfectly.
I have discussed Training & Development related important topics in this segment. By going through my written contents the readers will get clear and organized concepts on the following issues:
What is Employee Training & Development
The terms "training" and "development" are sound similar but there are couple of differences between the two notions. The differences are related to the scope of their applications. Training is the action of teaching somebody a particular skill to perform a specific job effectively. Development is defined as the process of growth through learning new information or an event.
Jobs of the companies are of different natures. Some jobs like operating a machine or checking of quality of a product are performed by maintaining a systematic procedure. If some employees are not able to cope up with the set working process , they are identified by the HR department through Performance Management system and go through appropriate training program for enriching their skills and thus perform their assigned job successfully.
The best suited employees from the market are employed in an organization for performing specific jobs through Recruitment & Selection process. Employee development programs works to improve/ refine existing job skills & initiate development of new skills for the employees to support achieving company's set goals. Development programs like communication skills, leadership skills, decision making skills etc. are initiated to improve employee confidence & acquire broader skills which can be applied in a wide range of situations.
Here I have highlighted two famous inspirational quotes on the benefit of training & development program.
Tell me and I forget, teach me and I may remember, involve me and I learn
I hated every minute of training, but I said, ''Don't quit. Suffer now and live the rest of your life as a champion
Training and development programs are designed according to the requirements of the organization. Based on the employee skill & knowledge gaps training & development topics are selected. Accordingly in-house or outside trainers are chosen to conduct the training programs. Different training is given to employees at different levels. The training programs may be on the job or off the job type. The end goal of the training and development programs is to achieve the required skills by the trainees to perform specific jobs successfully.
Employees equipped with adequate knowledge and skills is one of the key factor of success for most of the companies of the world. Companies are evaluated based on their physical structure, intellectual capital & financial capability. The best way to develop and improve an organization's intellectual capital is to conduct regular training and development programs.
Effective training and development programs address the weak links of the organization, ensure improvement in employee performance, boost up company reputation and facilitate to achieve set goal of the company. It is important for companies to be accommodative to the needs of their customers/clients. Effective training & development programs ensure creating well-balanced workforce, which has the skills to compete for new business opportunities for the organization.
We can summarize that a well-trained, knowledgeable, skilled and highly motivated workforce is very important for any organization. The best way to elevate employees to such standards is to invest in their ongoing development through implementing effective training & development programs. Achieved skills & knowledge through the training & development programs, improve employee morale & retention and ensure long term benefits to the organization, in terms of profitability and sustainability.